Anime Expo… ARISE!
Yep, you know it! Anime Expo, America's biggest and fastest growing anime convention, was back again at the Los Angelos Convention in the heart of downtown Los Angeles. In those short 4 to 5 days, tens of thousands of fans gathered to entertain themselves with the hundreds of events Anime Expo offered. This year, Anime Expo brought over literally dozens of guests of honor from Japan ranging from seiyuus to directors to animators. In addition, Anime Expo offered one of the biggest anime exhibit hall with hundreds of dealers and artists as well as members of anime and gaming industry who brought to us newly licensed DVDs and games. Those will be discussed later in more details but for now, I want to start off by thanking the staffs for their hard work and dedication. From what I heard, the staffs of Anime Expo are some of the most hardworking staff members of any anime convention who work tirelessly to make sure the tens of thousands of fans can get to where they needed to be, do what they needed to do and see what they needed to see. Now without further delay, I give you Anime Expo 2010!
Red Carpet and Opening Ceremony
With the start of every anime convention, it is traditional to kick off and open with a ceremony to welcome all the new and old fans as well as guests of honor who fly from around the country and world. This year at Anime Expo, the many guests of honor were greeted formally and in Hollywood style on day one with a red carpet ceremony. To name a few, Yuu Asakawa, BENi, MELL, May'N, Kenji Kamiyama, AKB 48 and Sophia were all warmly welcomed by their fans. Though this was the first year that Anime Expo held a red carpet ceremony, I have to agree with the idea of a formal and respectable welcome and spotlight for our guests. Following the red carpet ceremony, our guests were brought up on stage inside the Nokia theater and introduced once again. Following an introduction by the new CEO of Anime Expo and his warm greetings to the guests, Anime Expo officially started and people left soon after, dispersing throughout the convention. Overall, opening ceremony went pretty smoothly aside from a slight delay in start time. Again I really like the idea of the red carpet ceremony. I mean, we are in Los Angeles after all right? Let's give them that spotlight to shine in at Anime Expo.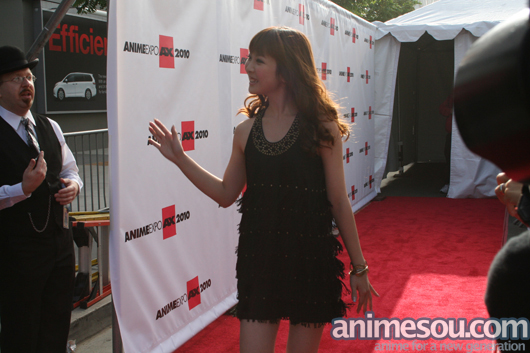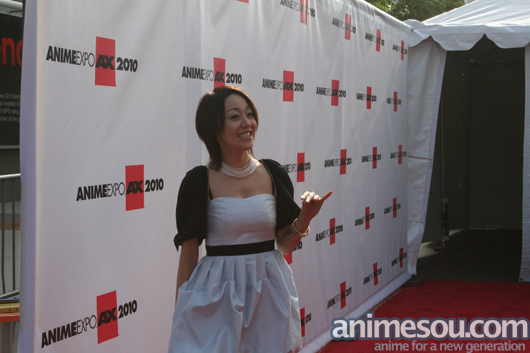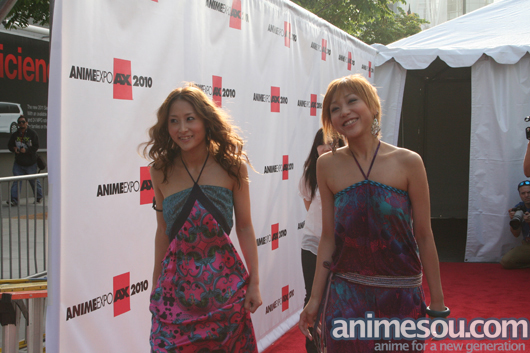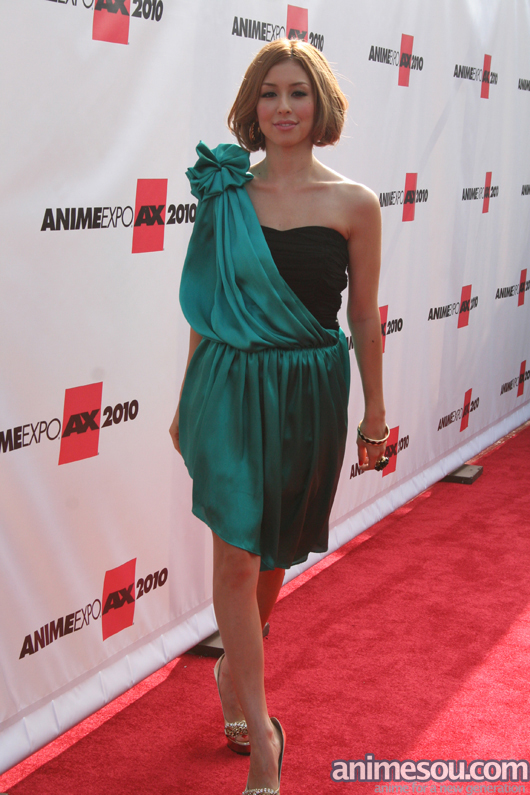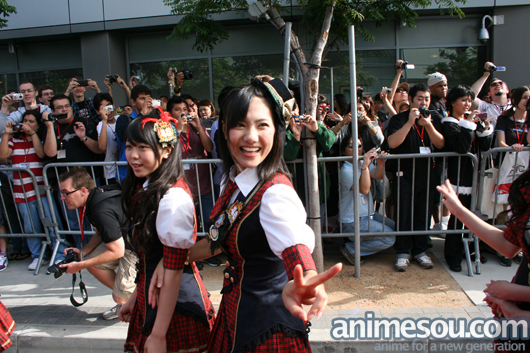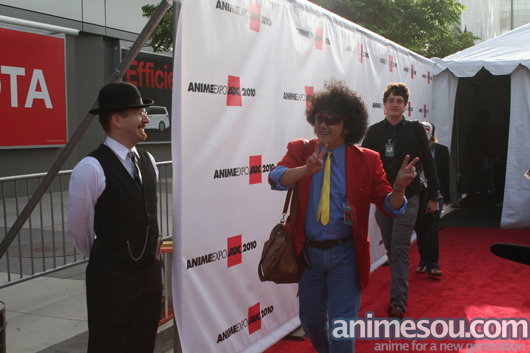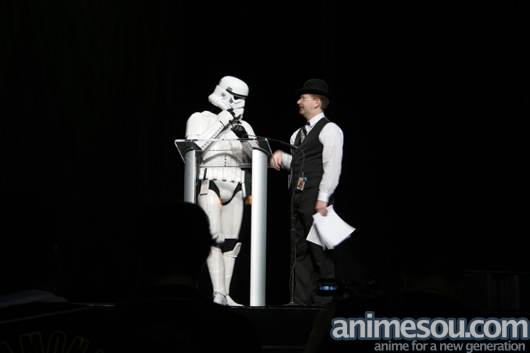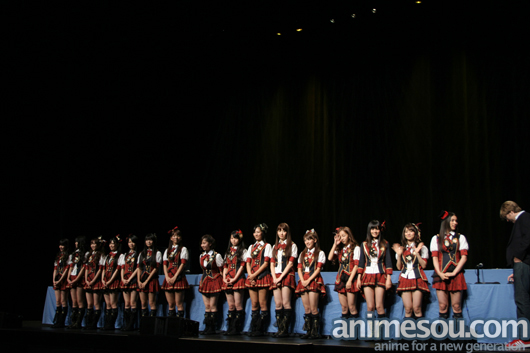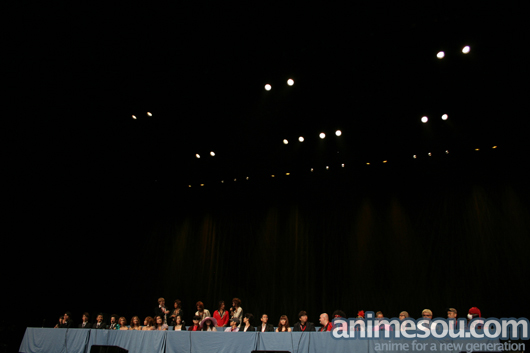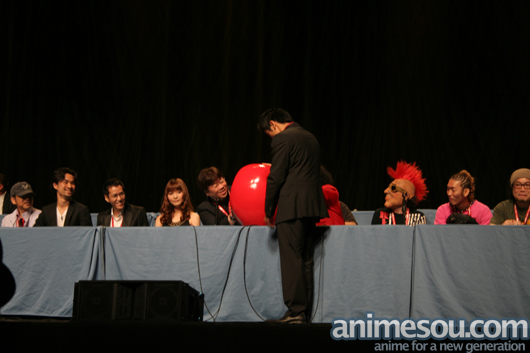 Dealer's Room
If there were only a limited handful of highlights of Anime Expo to experience, the dealer's room would be one of them. From figures to DVDs to you name it (yes… even eroge), the dealer's room here had it all, bringing to the fans the newest and some of the hardest to find items any single location could offer. Though I've heard there had been some trouble with the exhibit halls this year regarding union and the fee of setting up, many dealer's nevertheless still came and set up to support the fans. Unfortunately on the flip side however, some of my favorites dealers such as Toyslogic and Anime Pavilion either didn't make it or was very upset with what happened this year. As something as important as this, I hope all this drama won't jeopardize the future and the prominence of Anime Expo's dealers room. Keep the dealer's room as strong as ever and I hope to see this issue solved and many dealer's happy and returning to Anime Expo next year!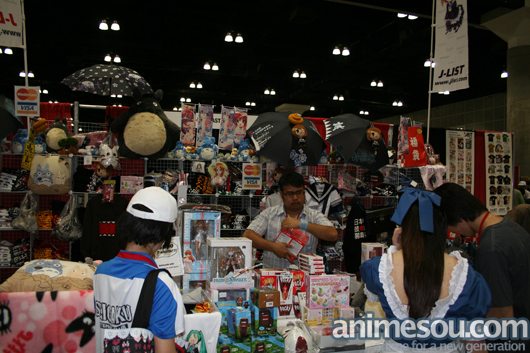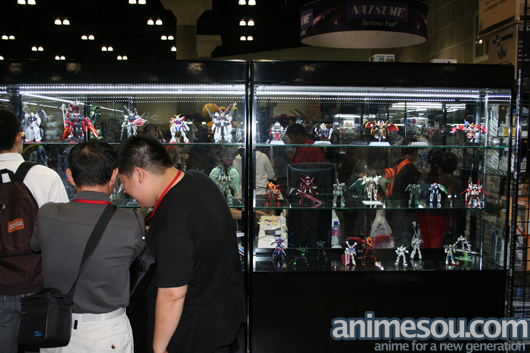 Japan Video Games
Whether you're a casual or a diehard gamer, Japan Video Games made its presence known to the gaming community of Anime Expo by bringing over the latest domestic and imported games. I had the honor of meeting Kenny who introduced himself to me and showed me around to some of the amazing things he brought with him. Honestly however, I expected nothing less from him and his store and evidently enough, he delivered this year once again. What I like most about his store is that he caters and cares for what his fans want and offers himself as part of the community rather than be a bystander. I can proudly say Japan Video Games is a store worth supporting and I strongly hope the same feeling is with the rest of the gaming community. Thank you for contributing to a part of this fandom Kenny. We hope to see you return to Anime Expo in 2011.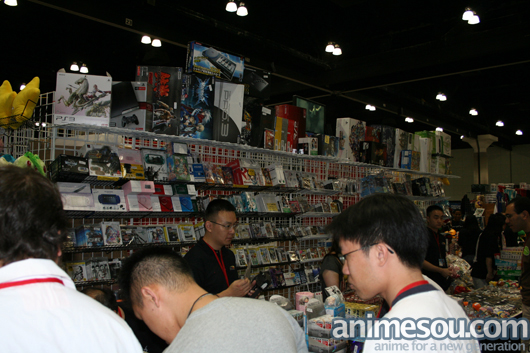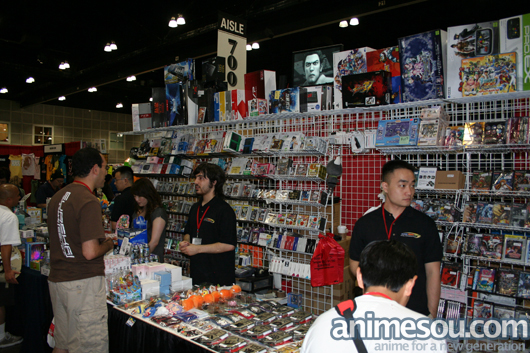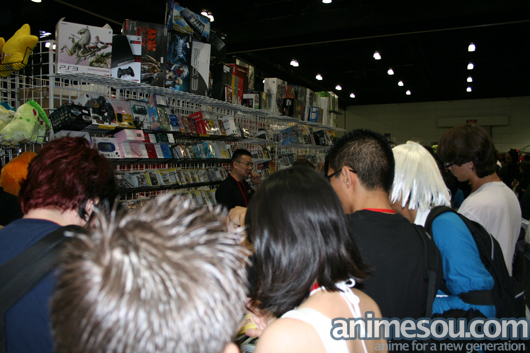 MangaGamer
There were three words to describe my initial response to seeing MangaGamer this year: 'Oh..my..God'. Yes exactly you heard right. They were just that awesome and I kid anyone not. Like last year, there was a main stage for vocal performances but with a major upgrade in the set up in terms of size and merchandise. Last year, there was one large area with half a dozen tables or so set up. This year, they increased their size three-fold with artists doing sketches, anime tapestries, t-shirts and the list goes on and on.. and oh, free oppai mouse pad with purchase of $50. The only thing I guess missing this year were certain 'toys' which I found very 'interesting' but mostly, the reactions of other people when they saw them.. hah!
Aside from that, another thing that I liked about MangaGamer was not just what they brought with them for attendees to buy but the people they brought with them. For example one of my favorite singer, Minami Kuribayashi, who was the seiyuu for Haruka from Kimi Ga Nozomu Eien and has done various anime opening and ending theme songs ranging from Chrono Crusade, Mai Hime and Kimi Ga Nozomu Eien, came to put up a performance. For someone as diehard as me, I was ecstatic when she came up on stage and started singing as I have been wanting to see her live for a long time. I strongly suggest people check out MangaGamer in the up coming years and what they have to offer. On a final note for whose who weren't content with how Kimi Ga Nozomu Eien ended, check out the MuvLuv games. They'll give fans something new to think about.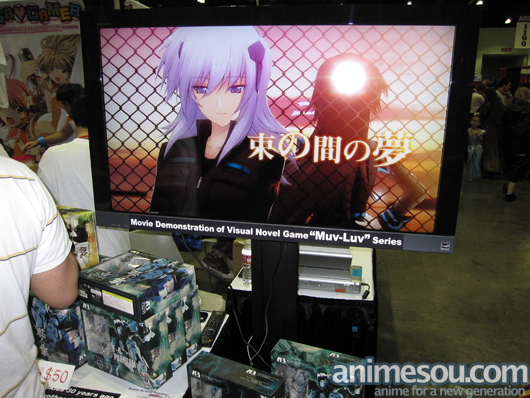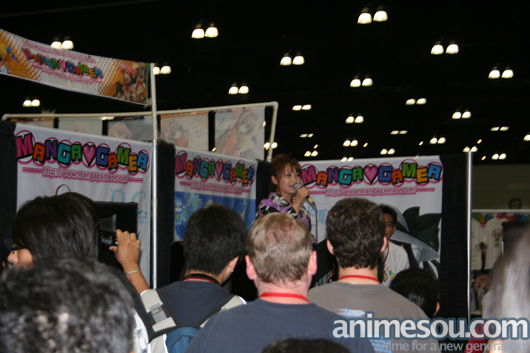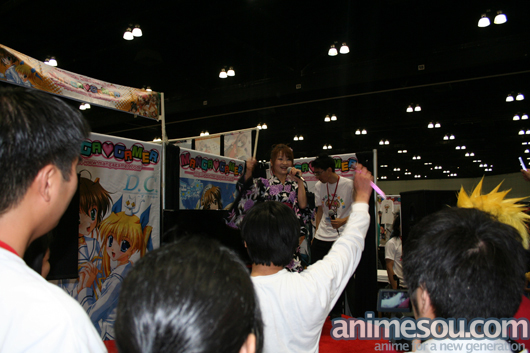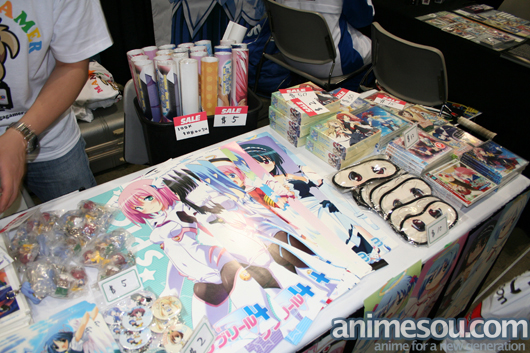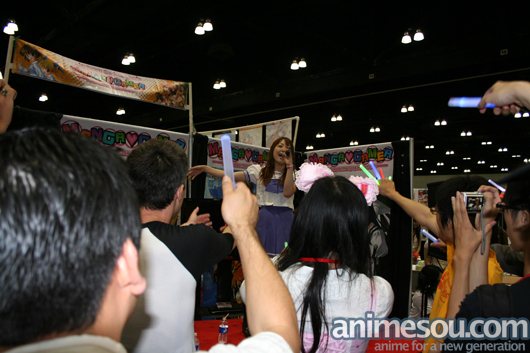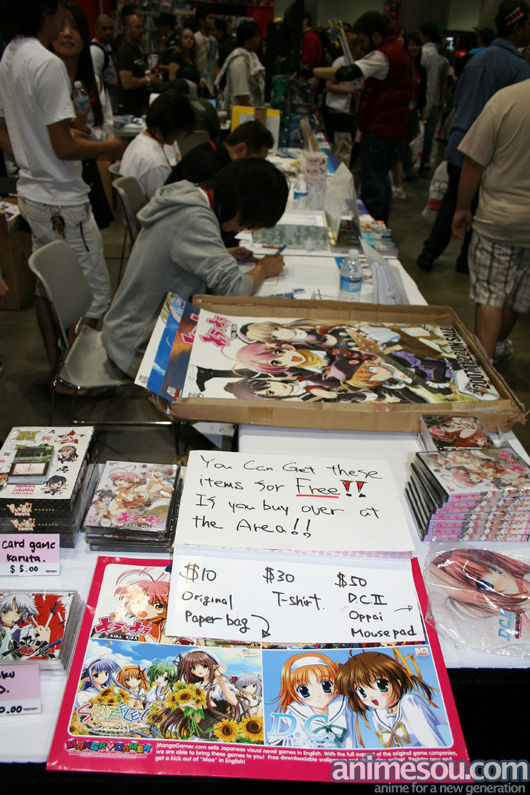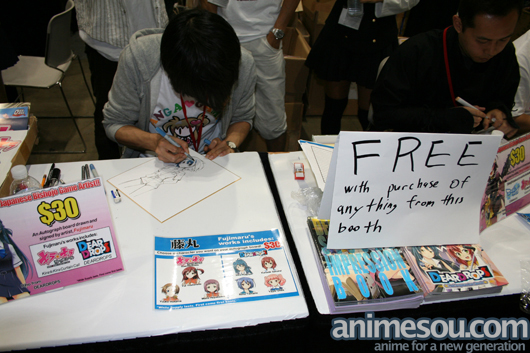 Anime Industries
In the past few years, many anime companies have suffered from illegal pirating as the internet offered a new form of media for people to watch and obtain anime. Major companies that have recently gone-under that many loved, such as, Geneon and ADV will not be forgotten. From the ashes however came new anime distribution companies, such as, Nozomi Entertainment who licensed things such as Maria-sama Ga Miteru, Sokou no Strain and Aria along with NIS America that just recently joined the anime licensing industry by obtaining and announcing the fairly new and popular anime, Tora Dora.
This year at Anime Expo, FUNimation, Bandai and NIS America made their appearances and brought with them special guests to promote what they had to offer. For example, Yui Horie who had never came to America was brought over by NIS America along with Eri Kitamura. Kenji Kamiyama, the director of Eden of the East and Ghost in the Shell: Stand Alone Complex, also came with his buddies on behalf of FUNimation. Finally, Bandai showed up with style as well by bringing over Katsuyuki Konishi who was the seiyuu of Kamina from Gurren Lagann. Though I am one who does not believe anime will 'die' as a result of online pirating, I do expect people to realize how important these companies were in the past and still are today in introducing and promoting anime. I will continue to show my support for them for everything they've done up to now and how much anime has expanded as a result of them. With that said, Bandai announced the licensing of K-On! I guess we can only wonder what special guest/s they could possibly bring with them to Anime Expo in the future?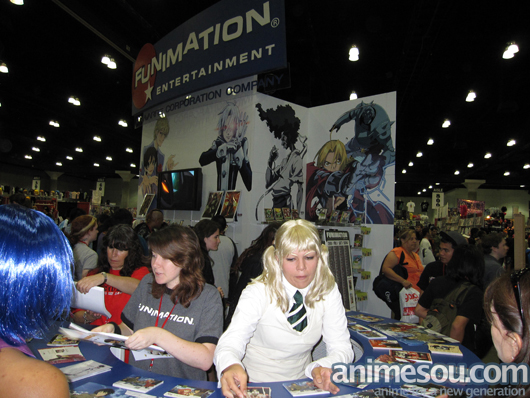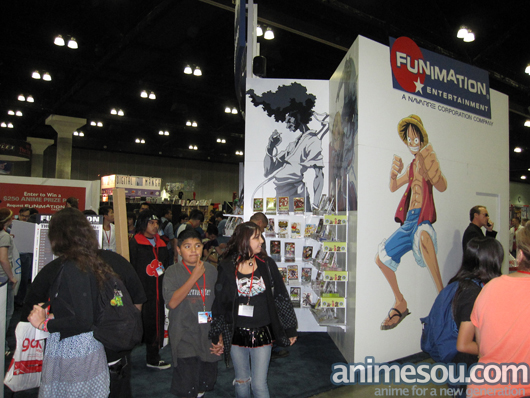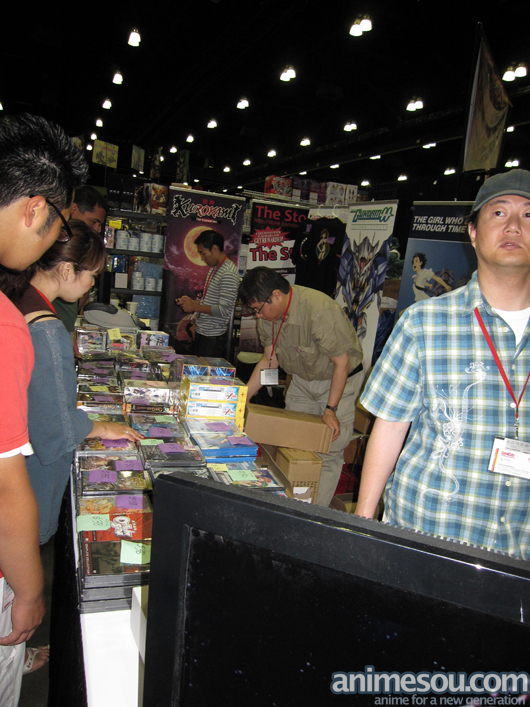 Aksys
This year at Anime Expo, Aksys games returned for a second time with a set up even more amazing than the last with about half a dozen LCD televisions promoting their new and to be released games such as Blazblue: Continuum Shift and Deathsmiles. Since I first saw Aksys at FanimeCon 2009, I've been a firm supporter of them and what they've brought for the fans. During the 4 days, Aksys held mini tournament events for Blazblue on each day as well as a major tournament on Saturday where the winner received a Blazblue LE tournament stick, the Blazblue game mailed to him when it comes out and an autographed book by the artist of Blazblue. Not too shabby of a grand prize, no? Anyways I hope Aksys will continue with its success by introducing people to new and unique games that are rarely seen anymore in today's market of video games. Thanks for coming again Aksys.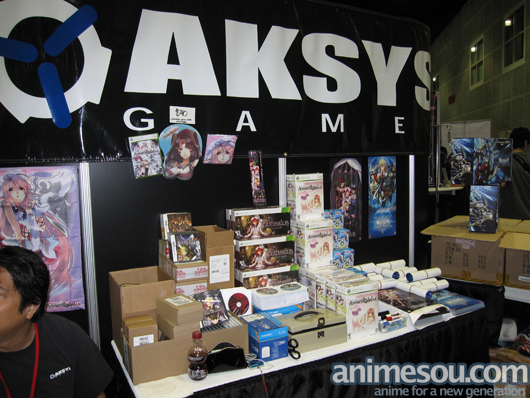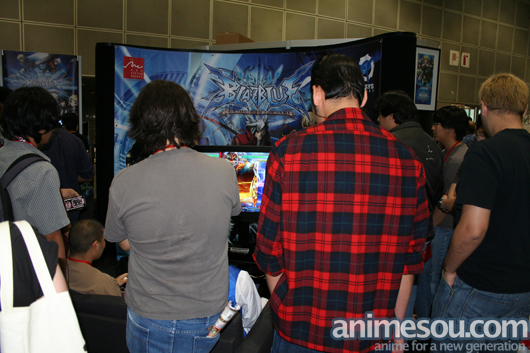 Artist Alley
Be the person a fan, an inspiring artist or both, the artist alley at Anime Expo this year was anything but disappointing. What I've noticed more and more about artist alley is that people are getting more creative each year, deviating from the typical drawing and printed artwork to crafting things with their hands like pop-up stands of characters from a fleet of anime to t-shirts and even pillows. Creativity, which was a key factor in making a successful artist alley, was seen by me as I wandered through the artist alley. To all the artist out there, keep doing what you enjoy doing if you have a passion for it. Your work amplifies just how much appreciation there is for anime and in general, this subculture. Keep up the good work and I hope to see even more great things next year at Anime Expo.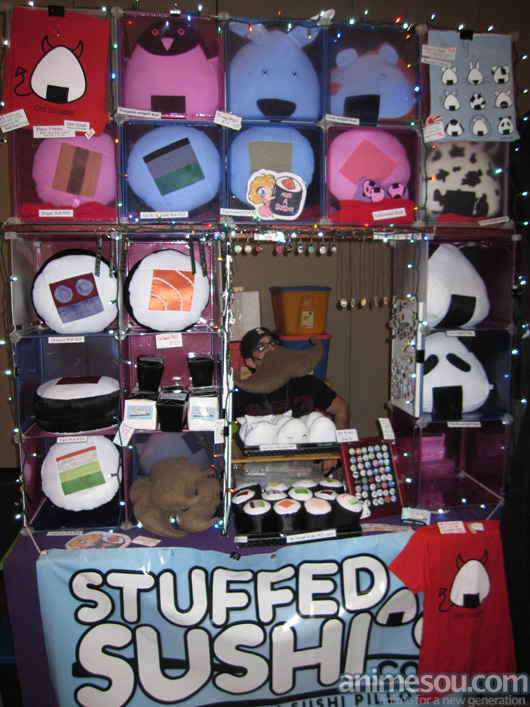 Console Gaming
One thing that I really like about the console gaming at Anime Expo is that fact that they have nice LCD televisions for people to use on top of different size ones for the appropriate games. For example, Blazblue made its appearance in console gaming with a rather nice set up on a 32 inch LCD TV. Rock Band, which was next to Blazblue, also got the same treatment. Though much of my time wasn't spent in this location, I could tell from the time that I was there that people seemed to have enjoyed themselves.
Unfortunately, I still have to disagree with the location of console gaming which was in the same room as it was last year: a small room which has a maximum capacity of probably no more than 200-300 people. For a convention as big as Anime Expo and knowing tournaments such as SSB:B and Rock Band 2 would take place, a small location like that no doubt would cause a lot of traffic and interferences beyond just that. Other than that and as far as what I've experienced and mentioned, console gaming did a fairly good job in their selection of games. As far as how well the tournaments were held, I can only hope it went smoothly. Either way, gaming is a big part of many people's life especially with people who are into this subculture. I hope Anime Expo will continue to honor the desires of the huge diversity of the gamer population that attend next year.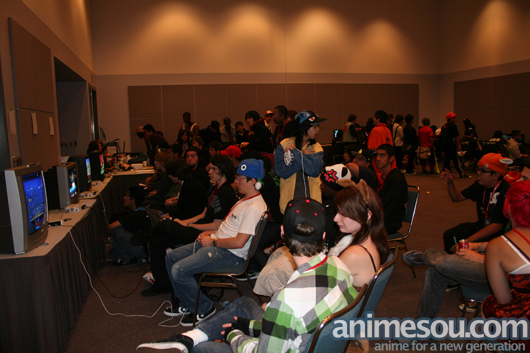 Guests of Honor
Oh boy where to start. Well for one never in the history of me attending any anime convention from the West coast to East, big or small, have I seen such an impressive list of guests this year. Then again, this is Anime Expo, the nation's biggest anime convention we are talking about, so it shouldn't be a surprise to see people such as oh I don't know, how about Yui Horie? Or how about both Megumi Nakagima and May'N? Those were just a few of the dozens of guests who premiered this year and with only 4 days, it was a rush for people to get to panels they needed to be at, autographs they needed to line up for along with many other events Anime Expo offered. With each set of guests, there were panels, autograph sessions and even concerts with a few of them which will be discussed later. To boot, let's start with the panels.
Guests of Honor Panel Sessions
Since Anime Expo brought over so many guests this year, panels would no doubt be one of the main attractions for people with different preferences be it for a seiyuu, director and so forth. I was fortunate to attend a few of the panels such the ones of Yuu Asakawa, May'N, Megumi Nakajima and Kenji Kamiyama. One panel I skipped out on unfortunately was the panel of Yui Horie but that was a whole other story. In general, most of the panels started on time and questions by the audience were appropriate. For example, a fan who attended Megumi Nakajima's panel asked her to do her little -Nyan Nyan~-skit in her role as Ranka Lee from the popular anime Macross Frontier.
One thing that did bug me a little was during Kenji Kamiyama's panel when the announcer asked questions he had on a sheet of paper for nearly 45 minutes of the panel session before letting fans of the audience take it away. Though most likely those questions came from gathering questions submitted by the fans, there is nevertheless a difference between a fan who wants to ask the question himself and being there to show his appreciation for the guest than to have a question addressed by the host, announcer.. whatever you want to call the person who read out the questions. I think maybe more time could be used by people who were actually there. In addition though I understand the questions were made very formal and informative for the audience, I think Kamiyama-san would like some down to earth questions on top of those more serious ones. Obviously, this goes without saying for every other guest as well. But still, I enjoyed the panels and they are something convention goers should check out to show their appreciation for people who are part of making what we love. After panels and with never before guests like these, people of course want…. autographs!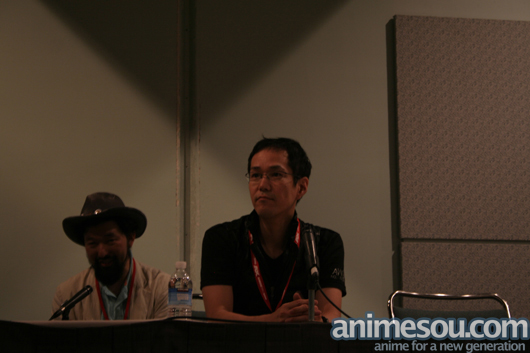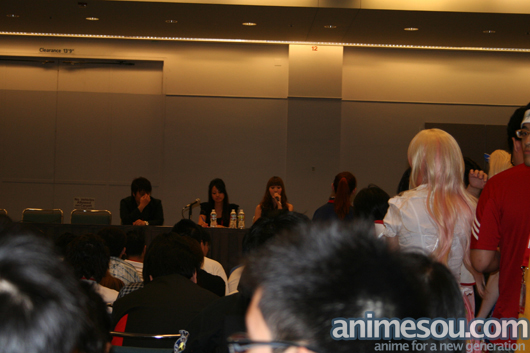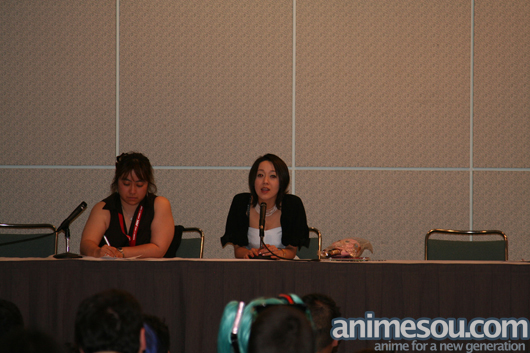 Guests of Honor Autograph Sessions
Most of the autograph sessions this year were held at the back of the dealer's and artist alley exhibit hall. A full list of location could be found on Anime Expo's main page for those who are still curious. But with autograph sessions this year, autograph vouchers which gave priority to those who stood in line to those who didn't have one, were given out at the panel session of that specific guest. Rows from the front to the back were given tickets in that order and were only given out at the end of the panel. One good thing I noticed when looking back on the autograph schedule is that most of the guests had at least two different autograph sessions on different days for those who missed out or had other events to attend to.
This worked out perfectly for those with a voucher ticket. For example, an individual could choose to wait in line and get the autograph in the first autograph session. However should he not be able to get the autograph in the first session, he still had priority in the second session with the autograph voucher. In short, someone who had an autograph ticket could choose to bail out of the first autograph session, wait for the people with tickets to fight for the autograph then and go to the second autograph session when there was less people with tickets to have less of a problem getting the autograph.
To me that was a good idea and made it very convenient for people who weren't very flexible with time, I included. However, there was one huge thing which upset many people including me which was the Yui Horie panel and autograph session. Unlike the other panels where autograph vouchers were handed out, there were none for Yui Horie. All of her autograph sessions were open autographs which meant that it was first come first serve. Though it sounds like a good idea, the big flaw which I did not mention was that people who wanted to line up for the autograph were not allowed to do so until 15 minutes before the start of the session.
Now Yui Horie is pretty much one of the biggest seiyuu in Japan and Anime Expo is the first convention not to mention the first place that she's ever set foot in America. Given that fact and taking into consideration that it was an open autograph session with no lining up for it until 15 minutes before the autograph session starts, spelling it out in one word would be this: chaos. Of the two autograph sessions, attendees were cutting, crowding, creating traffic, creating confusion and so forth. To top it off, her first autograph session ended prematurely by 20 minutes and started late. Her second autograph session was extended by 15 minutes to compensate for the first. Finally to put the cherry on the cake, people who lined up for her panel didn't realize that tickets weren't given out at the end so fans had to choose to either line up for her autograph and miss her panel or miss the panel and line up for the autograph.
However, it seemed people sacrificed one and didn't get either in the end. Now, in no way am I blaming any of this on the staff as I know this was the decision of the manager of Yui Horie. In fact, the whole reason the second autograph session was extended by 15 minutes was because Anime Expo staffs fought hard for it for the fans seeing how long the line still was. Though in the end I was disappointed not being able to get her autograph being only behind a dozen people before getting cut off, I still had the pleasure of seeing her in person.
To end this I will say that even though many fans were disappointed, Anime Expo at least was very careful with how it treated its guests this year. For example when Horie's first autograph session was cut early by 20 minutes, take into the fact that she was still in Japan's timezone where she should normally be sleeping. It would be unfair to push her too much and make her feel unnecessarily uncomfortable. For me, I had a very good experience with autographs this year at Anime Expo. This wasn't because of my status either since I was treated the same as everyone else as I lined up normally like any other fan and waited patiently for my turn. I hope next year Anime Expo will bring back equal number of guests as this year and I do have my fingers crossed for the cast of K-On! since it was licensed by Bandai. We'll see what happens next year!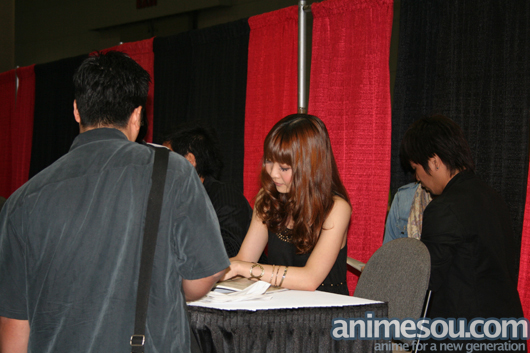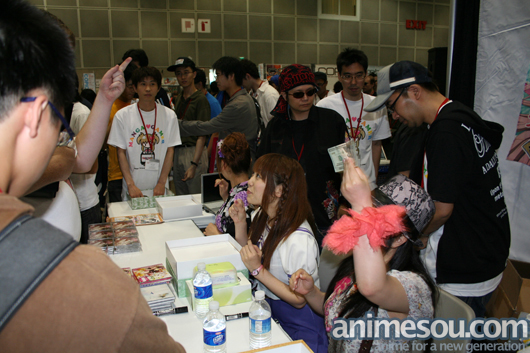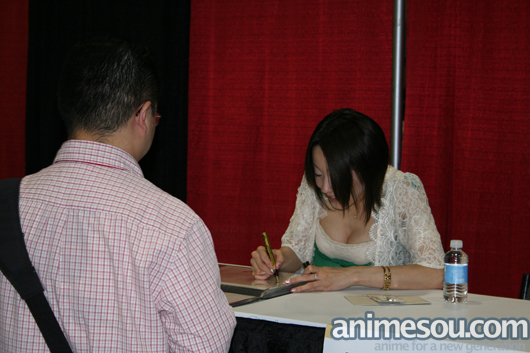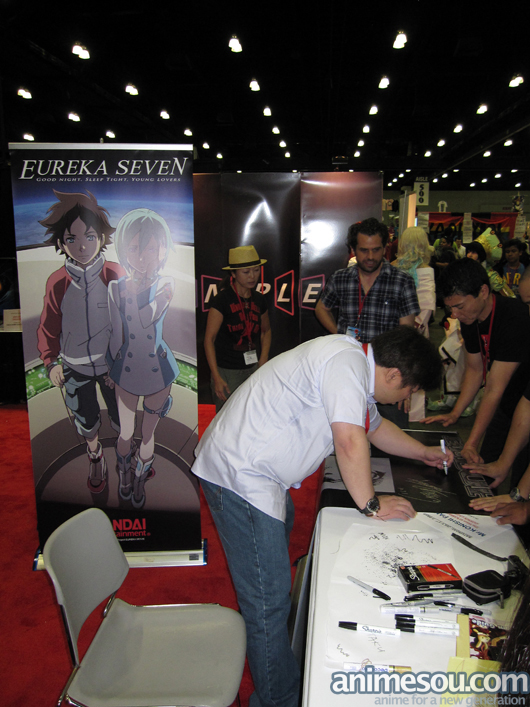 Megumi Nakajima
As weird as it is, I really want to single out and dedicate a section to Megumi Nakajima. As people may or may not know, she is the seiyuu of Ranka Lee in Macross Frontier and people LOVED her at Anime Expo this year. One of the main reasons of me bringing her up is because I really see her as a fan-oriented individual. In this industry, it can be easy to forget those who are important and those who are responsible for making that person who he is: the fans. Thus, it is important to show equally how much he or she love the fans just as much as they love that individual. Her autograph session was a prime example of this.
On Saturday, Nakajima-chan had an autograph session from 1:30PM to 2:30PM. However as long as she wasn't tired, she was free to continue as long as she desired and that was exactly was she did. For an additional 2 hours until nearly her NEXT autograph session at 5PM, she signed everyone's autograph until the next crowd of people for the 5PM autograph started to line up. When it was my turn to bat, I asked the translator to please thank her for staying for her fans. She replied thanking people like me for staying just as long. It's highlights like this that really touched me and gave me joy in going to these conventions and meeting people like her. Did I mention she was also a great singer? Keep reading =P
Concerts at Nokia Theater
Concerts at Anime Expo took place for the first time at the Nokia Theater and both the outside not to mention the inside of the theater were simply beautiful. Of the many concerts that took place there, I was able to attend the May'N and Megumi Nakagima concert as well as the MELL concert. For both events, there was a slight delay with the start time but they were both well worth the wait.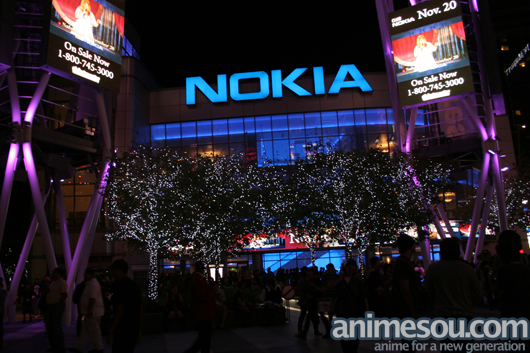 May'N and Megumi Nakajima Concert

As the lights dimmed, the crowd began to roar as May'N, the song vocalist of Sherly in Macross Frontier, stepped into the stoplight to get the show going. Song after song, fans cheered and glow sticks flew into the air as the excitement and sound of the people grew more and more with each passing song. Half way through the concert, May'N stepped off the stage as Megumi Nakajima took the stage to remind everyone how awesome Ranka Lee was. As the concert drew to an end, May'N stepped back onto the stage and sang alongside with Megumi Nakajima as the whole Nokia Theater shook and thundered into the finale.
What I really liked about both of these singers was that one seemed to be the complete opposite of the other. For example, May'N really stirred up the crowd with her very outgoing and forward personality while Megumi Nakajima had almost a cute, gentle and innocent side to her (which I guess makes sense as her character Ranka Lee). For example when she sang Aimo, the whole crowd became silent as the piano melody harmoniously flowed and blended in with her soothing voice, reaching the ears and hearts of everyone who was there. At that moment, I was able to proudly say that my breath was taken away. All in all, I loved this concert and it was probably one of the best one I've seen to date.This was one concert I wouldn't mind watching again and for those who missed out, pray you can catch it somewhere somehow.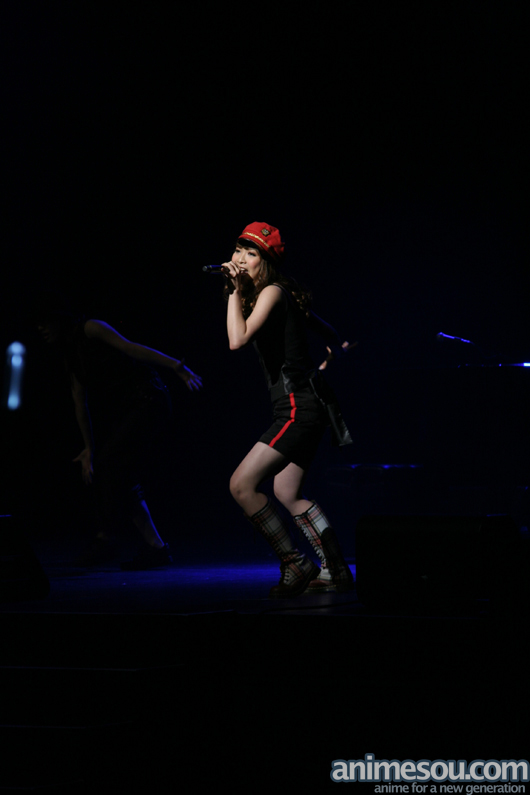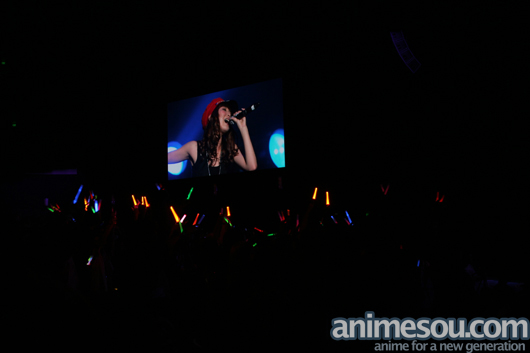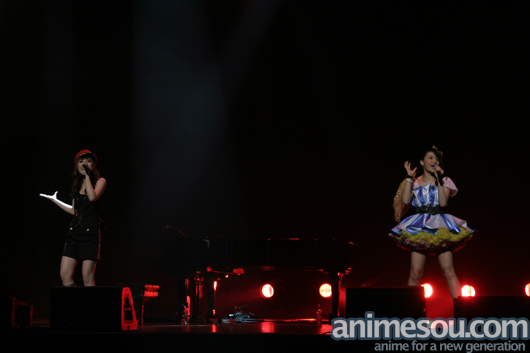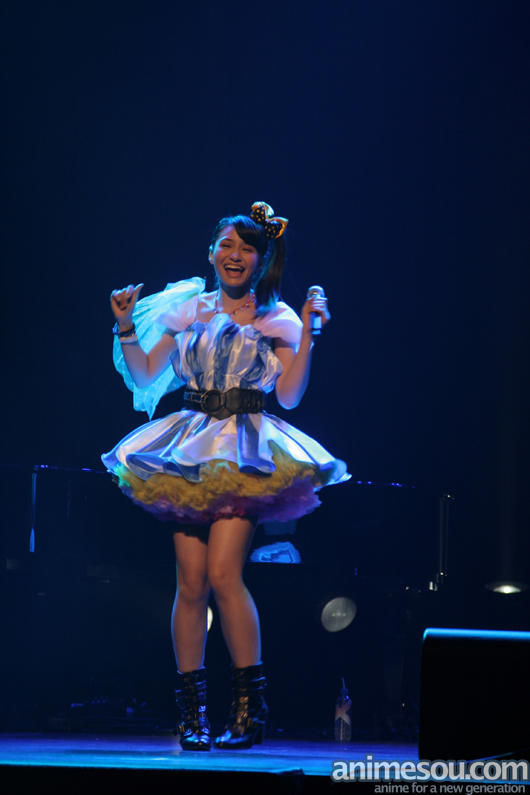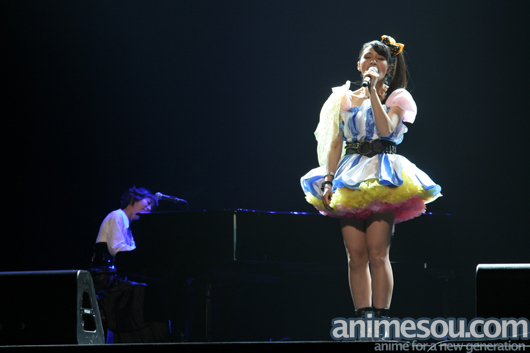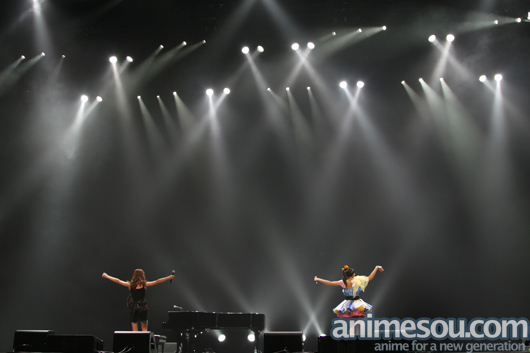 MELL Concert
MELL is no stranger to anime fans as she is known for songs such as Red Fraction which is the opening theme song in the very popular anime Black Lagoon and Proof which is the ending theme song of Hayate no Gotoku. What I really liked about MELL was how she was not only a singer but also as an on-stage performer as witnessed in her opening act which really gave me this strange feeling of almost watching the start of a magic show. However, that later tapered off as she got to the heart of the action by starting strong with none other than Red Fraction and she continued to keep the crowd on their feet by banging out song after song. Half way through the concert, MELL stopped to speak with the audience as she became emotional at the sight of the large number of her supporters. It was truly a touching moment as she gave a shout out to everyone who was there. I think I even saw her tearing up a little which in turn, almost made me shed some manly tears myself. It was an amazing concert despite the delay in start time and it was worth staying until the very last song. Thank you for coming MELL!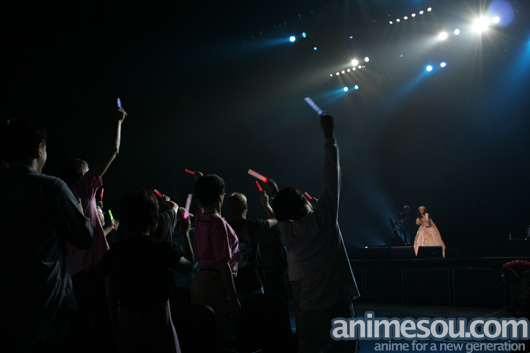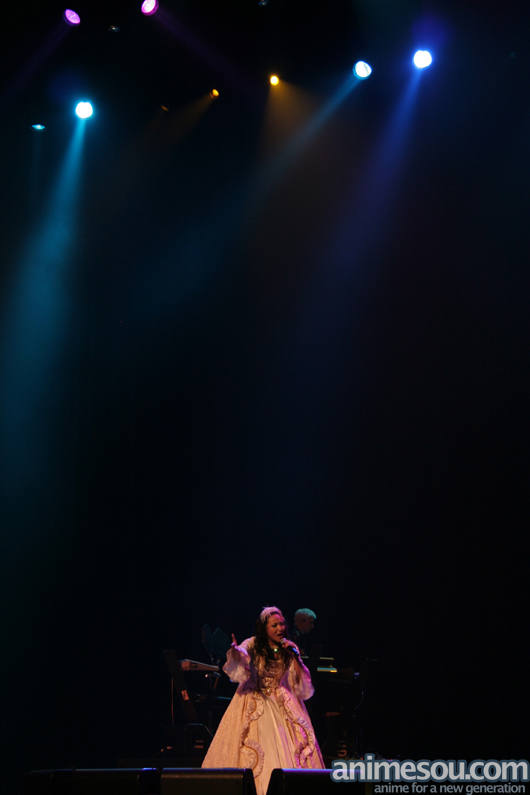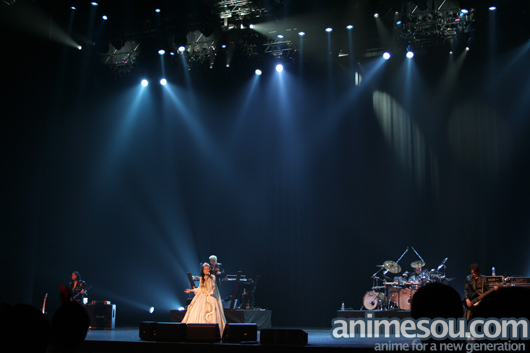 Cosplay
It goes without saying that an convention without anime cosplayers just isn't complete. But fear not, Anime Expo lacked nothing but that this year. Though I have to admit I have seen a decline in cosplayers throughout the country in my previous attendances at Anime Boston and FanimeCon and strangely just in the last year, I was still very much surprised to see the creativity and hard work by those who did put the time and effort to create the costumes and cosplay as characters they love at Anime Expo. I really encourage those who have never cosplayed to do so in the future. Why not represent the character you love right? Go out there and diversify this community. With every convention, I want to focus on 5 cosplayers I really took a liking to be it for their choice of character or creativity. That said though these 5 cosplayers were my personal favorites, I want to thank everyone for going to Anime Expo and cosplaying with the deep affection for that certain character. You people are one of the main reasons why there is diversity in this community to go above and beyond not as just simply fans of anime but also contributors. Keep up the good work and give yourselves a well deserved round of applause.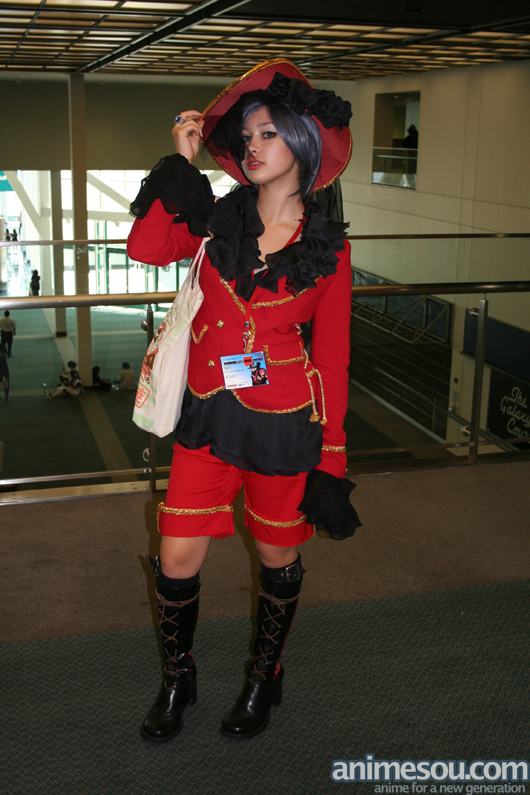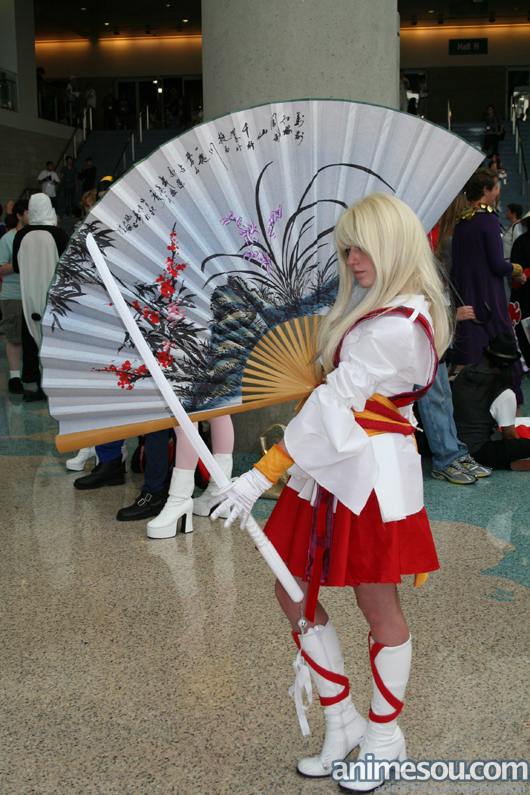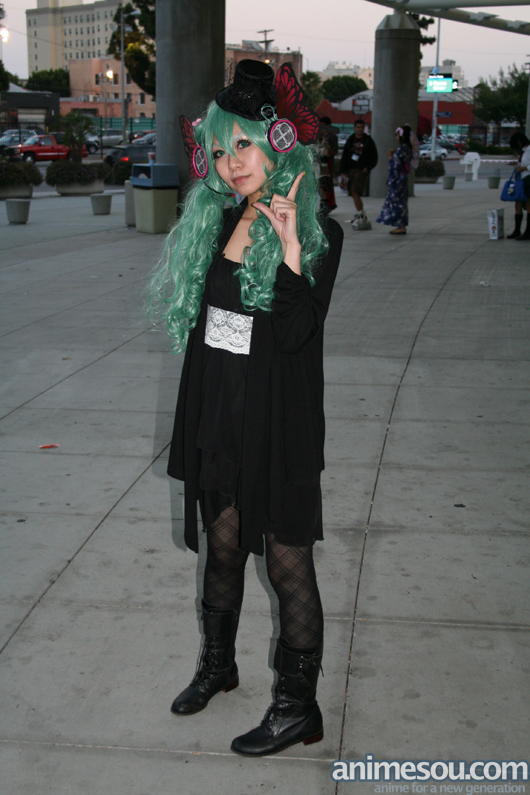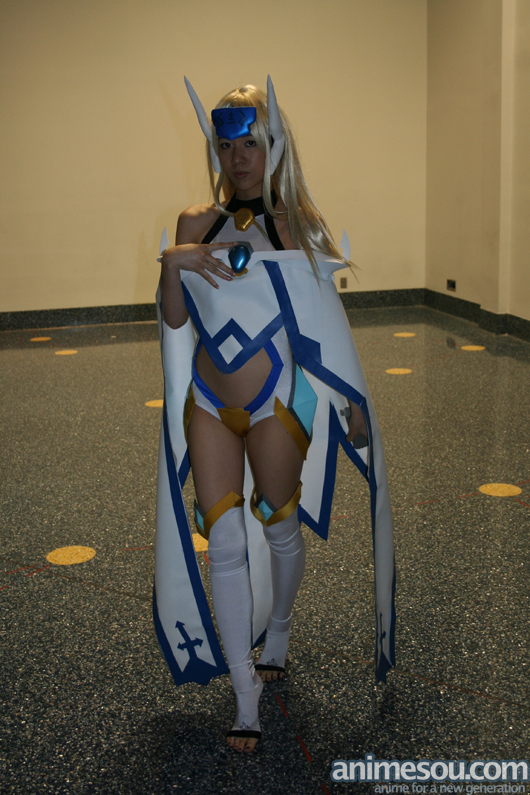 Afterthoughts
This was the third Anime Expo that I've attended so far and I have to admit, it was by far the most fun that I've had. So far, no other convention that could even rival the number of guests of honor this year. Though the stories from 2007 about Anime Expo had been sealed away and suppressed by many, I could say that I've seen a change with how Anime Expo treated the guests this year.
For example as mentioned, this year was the first year of a red carpet ceremony for the guests of honor, something that was very appropriate as these people did deserve every bit of attention for everything they've done for the subculture. In return, I felt as if the guests also enjoyed their time at Anime Expo. With May'N and Megumi Nakajima's as well as MELL's concert, I saw the strong support fans had as they threw their hands in the air, tightly gripping glow sticks on each hand and their eyes sparkling with joy with each passing song.
Throughout the panels and autograph sessions, I saw fans laugh and smile as they had their chance to speak to one of the many specials guests of honor who came all the way as far as Japan. From these guests, I saw a new star in the seiyuu world who showed us just how truly she cared about her fans by staying nearing 2 hours longer than her scheduled autograph session. From everything so far, it seems as if most of my writing has been focused on guests of honor but the fact is, that is exactly what I am doing.
Though the dealer's room was fun, artist alley was exciting and arcade was a great way to pass time along with everything else there was to do at this mammoth convention, I felt as if people sometimes overlook those responsible for making what we love take shape. Directors, voice actor/actresses, animators, character designers and whoever else. Those people should never be overlooked and I feel that that was one of Anime Expo's most defining features: a place where a bridge of appreciation between them and the attendees could be made. This doesn't mean other conventions don't do the same, but Anime Expo seemed to focus heavily on guests and I applaud them for that. In summary, both the guests and fans were great this year and I hope the bond and appreciation will grow stronger in the up coming years.
Another thing that's been buzzing is the new CEO of Anime Expo, Michael Lattanzio, as well as his fleet of staff members. Both him and the staffers have done a good job this year and Anime Expo was able to continue making history as a result. Though however I did get an attitude from a few staffers where one even threatened to pull my badge, most were very helpful this year and in general, better compared to the last. For example, I had the opportunity to introduce myself to the assistant manager of guests of honor, Larry, as he kept me very well informed with when, what and where things will start. For many staffers this was their first year and given, a learning curb through many years to come where humility, respect and dedication will all be progressively strengthened. As a previous staffer myself of another convention, I know of the stresses and hardships and even more so for those at Anime Expo, the biggest convention in America. Therefore it is my hope in the future that these new staffers will continue to grow, to learn and to support Anime Expo as its backbone.
With that, another Anime Expo has concluded as tens of thousands of fans who littered the floor of the convention center return home, anticipating and planning the route of attack for next year. Though there are many events to attend at Anime Expo be it the exhibit hall, concerts, cosplay gatherings or whatever else, we are ultimately here as fans and individuals, or should I say as a collection, with an appreciation for this subculture and everything it offers to us. Anime Expo this year has done just that by expanding our knowledge and respect for not just the anime that we watch but also those who take part to create them as well as those who bring them to the States for us to enjoy. I truly believe that Anime Expo is a major cornerstone in bridging not only anime but also the subculture which revolves around it. Anime Expo has been impressive this year and I could only imagine the surprises it will bring in the future. But until then, keep your dedication as a fan stronger than ever. Until next year, ADIOS!