Disclaimer: This list is in no way shape or form THE list of top anime songs of the world. This list IS a compilation of the anime songs that I have come to be fond of over the many years of watching anime. Everybody has their own list and I respect that. Just do not get the wrong idea that I am telling people what they should be listening to. Also, if you want to sample the music listed, you might be able to find an upload from YouTube. I would have linked the music here, but I could not find any official streams. Too bad :(.


AZU feat. Seamo – Jikan yo Tomare (Itazara na Kiss):



The ending theme song to Itazara na Kiss, one of the best drama anime that I have seen. From AZU's lovely vocals to Seamo's seamless plugs, this song is great. Jikan yo Tomare has been in my playlist for a while and will continue to stay. The beat just takes me in. I cannot help but bop to this. It was a very tough choice, between the song below, but I cannot help but think about how this song just stays fresh even after listening to it for a very long time.


May'n – Diamond Crevasse (Macross Frontier):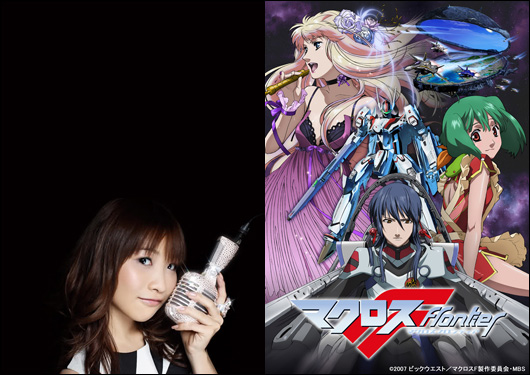 The ending theme song to Macross Frontier, my favorite Macross of the Macross universe thus far. May'n takes the singing role of Sheryl Nome (not seiyuu role), a singer in Macross Frontier. The show has action, drama and a bit of romance to keep viewers interested. May'n's vocal in Diamond Crevasse is awesome. The beat also brings the most out of her voice. As I have stated earlier, this could have been my number one, but after a while, the mood of Diamond Crevasse gets tiring. Do not get me wrong, this song is very good, it is just, I prefer the quicker beats of Jikan no Tomare over the slow and calming beat of Diamond Crevasse.


Mikuni Shimokawa – Arekara (Full Metal Panic):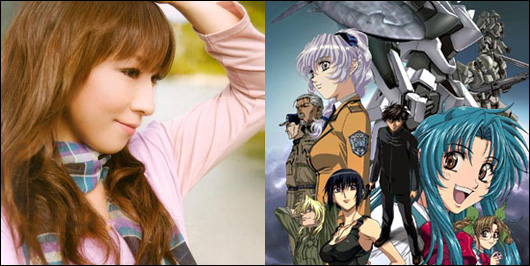 The ending theme song to Full Metal Panic, one of GONZO's top mecha anime series, Arekara is a slow song. The song focuses on the calming voice of Mikuni Shimokawa. The beat plays like a melody and I can feel her emotion as she deliver the words of this piece.


Maaya Sakamoto – Yubiwa (Escaflowne the Movie):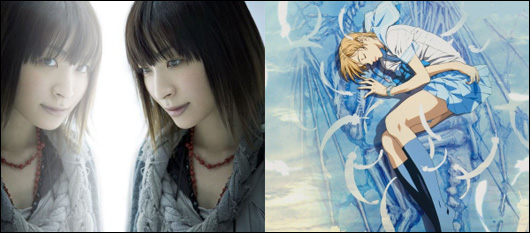 This song is from Escaflowne the Movie, one of the best animated films you can find. The music score is top notch and the animation takes on a more mature tone than the TV series did. Every time I listen to this song, I can never get enough of the flow of the lyrics delivered by Maaya Sakamoto. It is a very smooth listening experience.


Uverworld – D-technolife (Bleach):



The first song to break from the ending theme roll is Bleach's opening theme by Uverworld; D-technolife is a rock song that gets you jumping. Honestly, I am more of a R&B, Pop, Hip-Hop person, and any time a song of the rock genre gets my attention, I have to give it props.


Maki Ohguro – Anata Dake Mitsumete'ru (Slam Dunk):



Back to another ending theme. This song comes from Slam Dunk, an anime about Japanese high school basketball. I have been watching the show since I was thirteen or fourteen years old, and I can still remember this song. So you can imagine how deep of an impression it has implemented in me.


Yuuka Saegusa IN db (U-ka saegusa) – Whenever I Think Of You (Tenshi na Konamaiki):



"Whenever I Think Of You," stems from the anime series, Tenshi na Konamaiki . As the music flows out of my speakers, the sound of the water waves is not only soothing, but merging it with the voice of U-ka saegusa makes it superb. The pace of the song is slow, yet it picks up at certain points to give it that rollercoaster feeling.


L'arc en Ciel – Driver's High (Great Teacher Onizuka):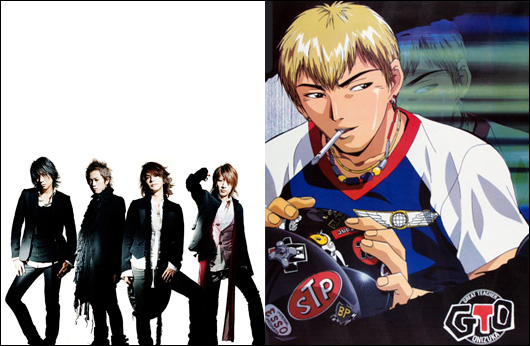 This song is an example of when an opening theme meshes really well with the anime. Driver's High is the opening theme for Great Teacher Onizuka one of the best anime ever produced. From the engine start to the electric guitars, I felt lost in the music for the song's elapsed time. Definitely one of my favorite L'arc en Ciel pieces.


angela – Hikari, Sagase Naku tomo (Shikabane Hime: Kuro):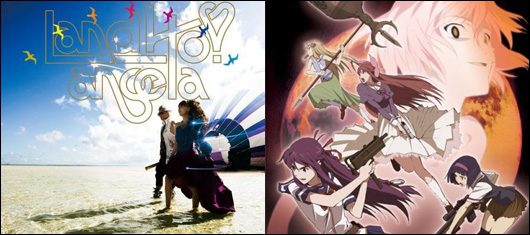 The ending theme to Shikabane Hime: Kuro. I remember watching the ending theme intently. I mean, who the heck does that? Seriously though, anyone who has seen the show knows what I am talking about when it comes to the nice fan service images of the ending theme. Anyways, the song is amazing. I love the chorus. And just to say it again. I was watching/listening to the ending theme intently because of the SONG, not because of the images. HONEST!


Siam Shade - San Bun no Ichi no Junjou Na Kanjou (Rurouni Kenshin):



Aside from TM Revolution and L'arc en Ciel, Siam Shade is the other early Japanese band that I have came across while watching anime. San Bun no Ichi no Junjou Na Kanjou is the ending theme to Rurouni Kenshin, I forgot which arc because it has been a while, but I did not forget the song. Again it boils down to, me not being a rock fan and when I come across a rock song that I bump my head to, that is how I can tell it is a good song, for me at least.


Honorable mentions:
May'n – Iteza Gogo Kyuji (Don't Be Late) Macross Frontier: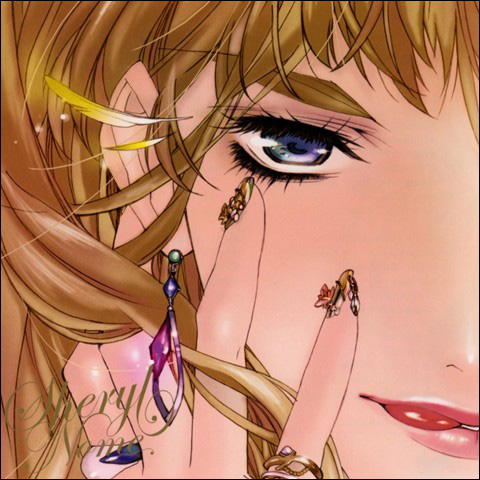 SilC – Himegoto (Vandread):

Yoshida Jungo - Aruite Iko (Rental Magica):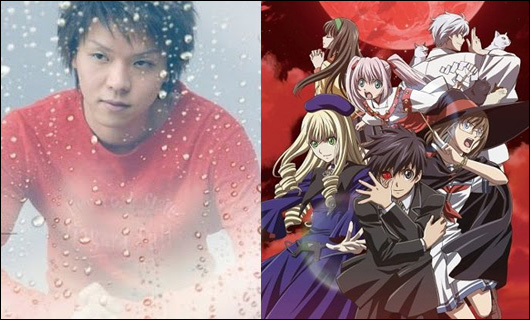 Suga Shiako – Tsuki to Knife (Honey & Clover):